BudeStrings instrument repairs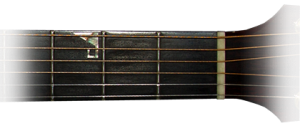 Repairs maintenance and refurbishments are carried out on most string instruments, including acoustic and electric guitars, mandolins, banjos, basses and ukuleles. Repairs are also carried out on electronic keyboards, amps and leads.
Most jobs need to be appraised on their own merit although below are guides to costs of typical repairs:
String replacement £20 plus strings
Basic setup  from £30
Full setup including neck straightening fret dressing and recrowning from £65
Neck set from £125
Full refret from £125
Individual frets replaced from £20 plus £5 per additional fret
Headstocks glued back on from £85
Leads repaired from £10
Electric guitar rewires from £40 plus parts
Excluded are the cost of strings parts and materials. Pricing is such that repairs are worth carrying out on everything from entry level instruments to professional  equipment.
This repair service is used by several working musicians in the region as musical instruments are repaired quickly and reliably.
I can provide technical services for touring and recording artists.