Welcome to the BudeStrings Store
These are the instruments and music gear we currently have available for sale, most of which are restored specifically for resale and have been professionally set up.
Unrestored instruments can be restored on request. Prices are for guidance only, offers are welcome.
Please use the contact page for further enquiries, further pictures are available on request.
Mid 1970s Kawai KS-11 guitar – £425
Great quality guitar, solid mahogany, set neck, thick carved maple top, slotted headstock, lovely quality tuners. The top is over sprayed with matt black acrylic as it's had a long and hard life and the maple top wasn't very pretty in the first place. Not very original, hence the price. Good ones of these can nudge £1000. I've had it over 30 years but now it's surplus to requirements as I have too many guitars. Comes with a road worn Gibson Les Paul case.
Solid body single coil electric mandolin – £180
Most electric mandolins are hollow bodied acoustic instruments which can be problematic when using effected/distorted sounds with feedback, unruly harmonics and washiness. This is a specific electric build with a much tighter controlled sound and a beefy single coil pickup which bypasses all the usual problems.
Demo: https://youtu.be/MjeCZOs5xT8
Solid A style body, levelled Ibanez511 neck
Telecaster neck pickup reading 6.81Ω
250k volume/tone pots running 0.022uf cap
Custom brass cover plates
High mass brass tailpiece
New tuners
Black satin finish
Phosphor bronze strings
Student Cello (3/4 size) with carbon bow and soft case – £150
Made in Czekoslovakia in the 1970s this instrument is in great condition apart from some very minor chips. Surprisingly powerful tone.
student classical guitar – £30
d Angelique (1980s korean), in need of hardware, saddle and nut but otherwise in sound condition.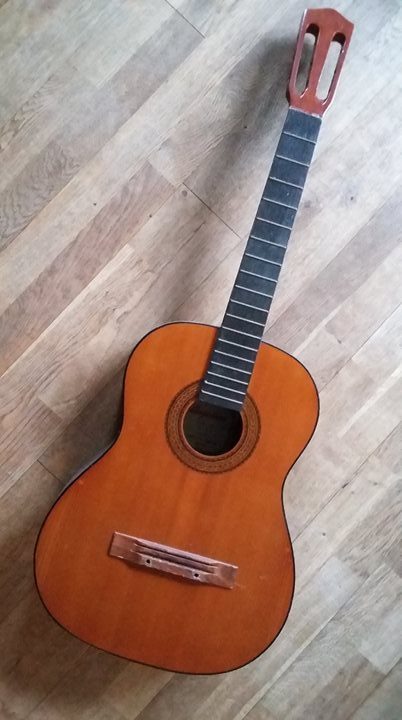 Admira classical concert guitar 197 0s – £50
In need of Tuners saddle and nut, otherwise in sound condition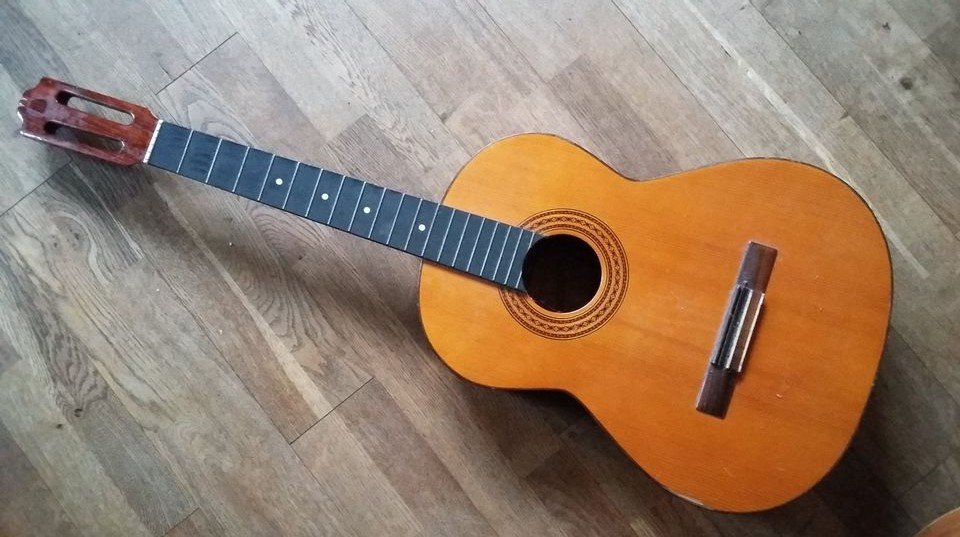 1950s parlour guitar 'The Michigan' – £80
A very rare and unusual instrument, good quality 1950s laminate construction and completely original, this just needs a clean and setup.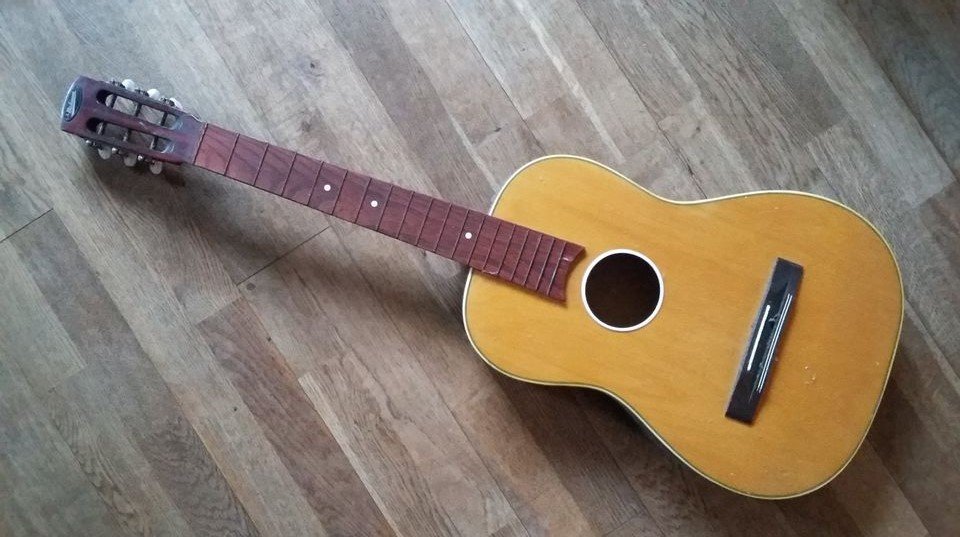 Home made stick bass – £15
A weird little construction which speaks for itself. Could easily be fitted with a pickup and used as a diddly bow.